Fibro
When thinking of affordable and sustainable new housing it was hard to go past a re-boot of the 60's fibro beach house for this project, despite its inland location nestled near the Castlemaine railway station.
Fibro, as its name suggests, has lots of cement sheet (asbestos-free fortunately!). Combined with thermal mass, perfect orientation and loads of insulation Fibro offers a very comfortable energy rating of 8 stars.
Achieving a quality design and build at an affordable price is always a challenge and this house is my take on how to get there without losing that all important 3rd bedroom. Actually Fibro has 3 bedrooms plus a good sized study. My research for the Cape Paterson Ecovillage found the 3 Bedroom plus Study home to be the most popular house size, and its also the most flexible for different life stages - not too big and not too small!
My key aims in this house are: liveability, sustainability, affordability and energy efficiency. The house is also well suited to aging in place and follows the guidelines of Livable Australia to achieve a design that suits all ages.
This is the ultimate cosy winter house - on a chilly 6 degree Castlemaine afternoon Fibro was 19 degrees inside with, no heating on. For those punishing Castlemaine summer days all you need to do is open the highlight windows overnight and let the cool night air re-set the house for the next day.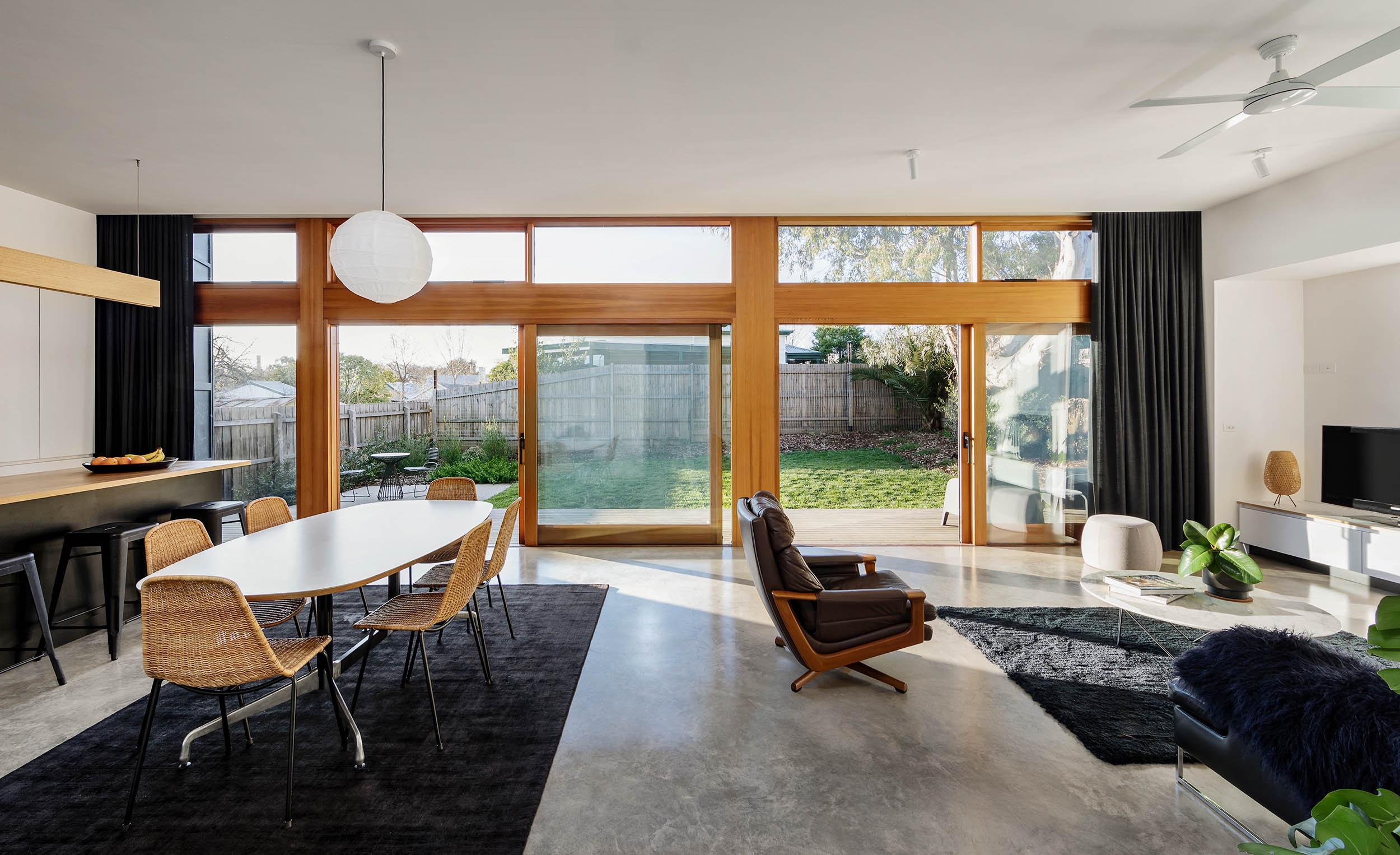 Don St